About our hotel
Front / Lobby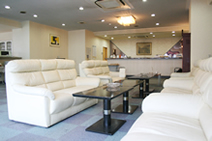 The front desk is located on the 1st floor (basement is reserved for the parking area) The lobby can be used as a meeting point, for chatting or relaxing.
Services available in the lobby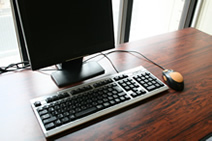 Computer & Internet
PC and printer are available from 6:00 to 24:00 in the lobby. Lobby is a WIFI area. LAN cables & modems are on loan at the front desk for using internet in your room.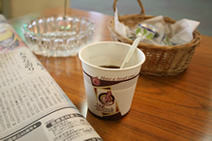 Coffee machines
Our guests will enjoy 4 different sorts of coffee to start the day freshly or finish it quietly.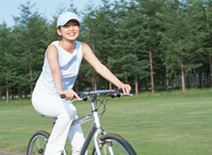 Bicycles
Bicycles are on loan at the front desk to allow our guests to enjoy the town, go shopping or working at their convenience.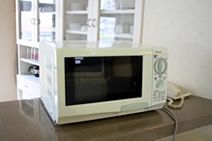 Microwave oven
Microwaves can be used 24 hours a day to heat a meal up.
Services available at the front desk
Fax
Our hotel charge a fee of ¥50 per sent page.
Copy service
Our hotel operates a copy service from B5 to A5 size only.
One copy costs ¥20.
※Color copies are not possible.
Morning wake-up call
A morning wake-up call or an alarm clock can be set at the front desk.
Taxi
Taxi can be called on demand at the front desk
Cleaning Service
Apply until 9:00 am and have it returned on the same day.
Massage
Our guests can ask the front desk for a masseur to come directly to their room.
※Fees have to be paid directly to the masseur.
Home delivery service
A home delivery service is offered to our guests who can choose to pay in advance or on delivery.
On loan at the front desk / For sale
On loan, free of charge
-Bicycles
-Cell phones chargers
-Iron & Iron table
-Water heater with humidifier
-Trouser press
-Desk lamp
-Additional blanket & pillow
Services for which we charge a fee
Coin operated washing-machines & dryers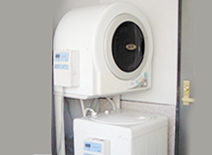 -Coin operated washing-machine (¥300) & Dryer (¥100) are available on the 3rd & 4th floors